Une texture unique
Sa texture miel se transforme 2 fois au cours de l'application : elle fond en huile au contact de la peau puis se change en lait lors du rinçage.
Double nettoyage en un seul geste
La phase 'Huile' : retire le maquillage de la peau. La phase 'Lait' : dissout les impuretés et laisse la peau propre et éclatante.
Ultra douce, au pH équilibré
Le nettoyant au pH neutre permet de maintenir l'équilibre de la barrière cutanée. Conçu pour tout le visage, même les peaux sensibles.
NOS ACTIONS
Exertier collabore avec l'Association Confidences d'Abeilles en créant des ruches dans la région de Savoie, au coeur des Alpes, pour augmenter le nombre d'abeilles locales.

En achetant nos produits au miel local, vous contribuez à la sauvegarde des abeilles dans notre région.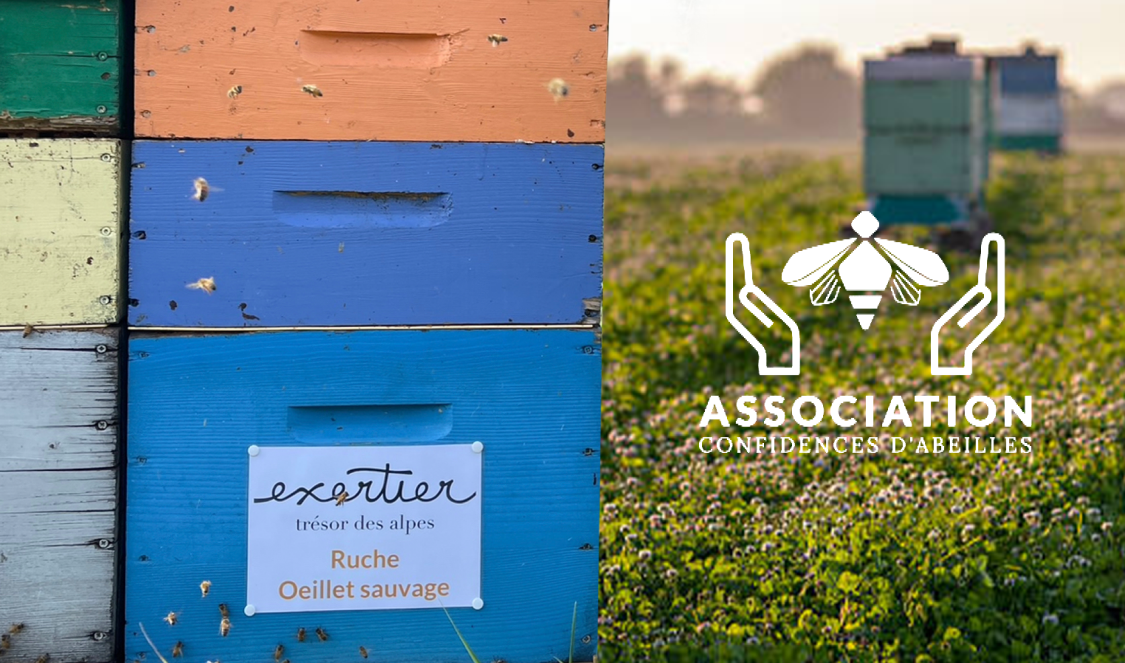 VEGETABLE GLYCERIN
Glycerin helps your skin maintain its natural moisture balance. It is an outstanding moisturizer that subtly smoothes out your skin.
HONEY FROM THE ALPS
Collected in the alpine farm of Losse, our honey from the French Alps is harvested with respect to our beegan commitments. We take care of the well being of our bees and produce a pure alpine honey which hydrates, nourishes, soothes, cures, and gives brightness to your skin.
SUNFLOWER OIL
Sunflower oil gives your skin a natural glow and makes your complexion more radiant. It is also antioxidant thanks to its richness in vitamin E.
CONSEIL D'UTILISATION
Massez votre Gelée Royale sur peau sèche et rincez à l'eau tiède claire pour maximiser l'effet du produit.
LE PETIT + DE L'ÉQUIPE
La texture miel se transforme en lait en contact avec l'eau pour dissoudre les impuretés et votre maquillage. Votre peau sera propre, confortable, douce et ne tiraille pas après le nettoyage.
QUESTIONS FRÉQUENTES
La Gelée Royale sert-elle à démaquiller tout le visage ?

Tout le visage, sauf les yeux. Nous vous recommandons d'utiliser Lait de Beauté sur vos yeux ou d'autres parties très sensibles.

La Gelée Royale est-elle un démaquillant ou un nettoyant?

Les deux. Vous pouvez vous en servir pour vous démaquiller, puis pour nettoyer votre peau. Ou bien seulement comme nettoyant, après votre démaquillage habituel, et vice-versa.

Qu'est-ce que la glycérine végétale?

La glycérine végétale est un ingrédient hydratant hors-pair, parfait pour un produit rincé car entièrement biodégradable.
Traceability
Exertier is dedicated to reducing the production cycle of your cosmetic products. We cultivate our signature ingredients at the Ferme de Losse, in Traize, Savoie. In this farm, everything is worked in permaculture.